Pavers & Custom Paver Stone Work
Mudbug Pavers provides Kentwood paver installation to create outdoor environments like custom stone patios, driveways, walkways and pool decks where you can relax or enjoy entertaining guests. Our professional paving contractors in Louisiana can provide you with an outdoor space that is custom designed to fit your style and budget.
We offer customized designs, stone work, pavers, walkways and decks. We provide our clients with free estimates on all paver installations and stone work. Our paving experts can inform you of all the possible options for your paver installation.
Our experienced paving contractors will execute your job using the most advanced equipment and only the highest grade of materials to complete your Kentwood paving project.
Because we have designed and created thousands of paved hardscapes and customized paving projects in the Greater New Orleans area over the years, we have the experience necessary to handle any brick or paver stone installation no matter the size or complexity.
Walkways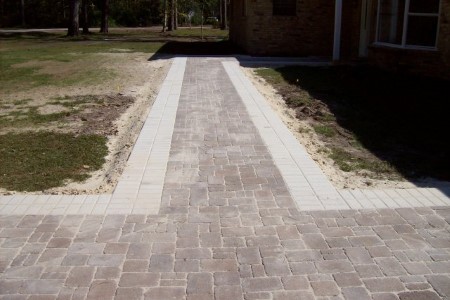 Custom paver walkways will enhance the landscape and exterior of your Louisiana home. Our Hammond paving contractors can design and create a hardscape that provides function and style to your outdoor space.
Driveways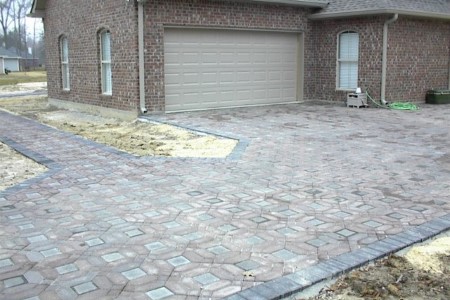 Our experienced paving team executes your Kentwood driveway job, using our state of the art paving equipment and techniques. We are happy to serve you with custom driveways, walkways, retaining walls and awnings.
Patios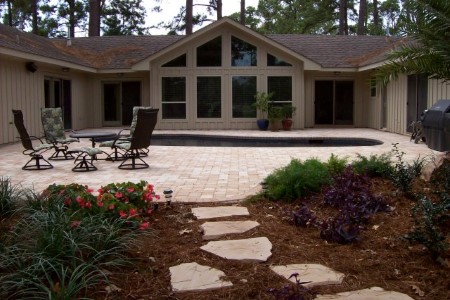 We only use the best craftsmanship and the highest quality natural stone and paver products for your home. Our paving and stone experts also take the time to go over the various natural stone options available to you.
Pool Decks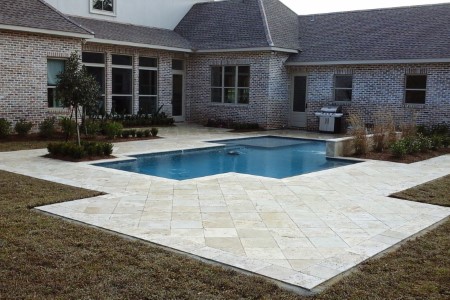 With over 1000 stone work & paving projects under our belt, we have the eye for pool decks design and can assist you in selecting the best materials for your project. Limestone, travertine pavers, flagstone, and more.
Permeable Pavers
Permeable pavers allow water to run around the paver in larger channels filled with crushed stone. They're a great solution for areas of your landscape or garden which may otherwise get waterlogged and flooded.
Travertine Pavers
Travertine pavers are in high demand in the Greater New Orleans area. They're really beautiful and unique. The real natural stone pavers come in a wide range of colors and hues, offering a unique look for any outdoor space.
Latest Projects