Your Lafayette Awnings & Paver Company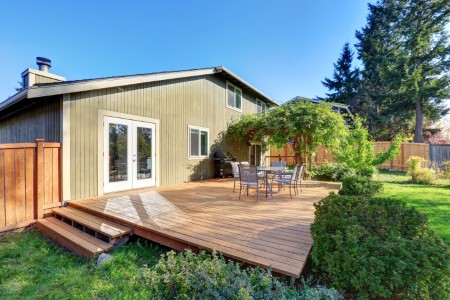 When it comes to hardscaping and outdoor living areas for your Lafayette home, pavers are especially suited for our Louisiana weather and soil conditions. Not only are they functional, they add to the beauty of your property, giving your home a designer look.
Both natural stone and concrete pavers are the ideal product for patios, driveways and pool decks. There's nothing like the satisfaction that comes with having a beautiful outdoor living space that reflects elegance and sophistication.
There's no better choice for pavers and awnings than our paving company. If you're ready to get started, Mudbug Pavers & Construction can install any type of paving or awning for your Lafayette home, so give us a call today to set up your free estimate!
Mudbug Pavers & Construction - Lafayette Pavers
Mudbug Pavers & Construction provides local customers with customized designs, stone work, pavers, walkways and decks. We provide our residential and commercial clients with free estimates on all paver installations and stone work. Our local paving experts can inform you of all the possible options for your paver installation.
Lafayette Awnings
At Mudbug Pavers & Construction we strive to be perfect in every way possible and as a result we have very little to almost no service calls with our system! Saving you money in the long run! At Mudbug Pavers & Construction, customer satisfaction is our #1 Priority!
Our Lafayette awning division features Sunesta Retractable Awnings which can further enhance your outdoor living space by allowing you to control your environment. Our professional awning services include:
Awnings
Fixed Awnings
Canopy
Canopies
Sun Screens
Awnings & Canopies
Fabric Awnings
Patio Covers
Fixed Cover
Sunesta Awnings
Patio Awnings
Retractable Awnings
Lafayette Retaining Walls
Retaining walls, when done right, are a functional and aesthetic investment for your Lafayette home or business. That is why it is critical that you choose a paver company who will do a fine job and make it last for a very long time. Retaining walls offer a big boost not only to the beauty of a home and business grounds, but also to functionally improve land drainage problems.
Case in point: You expect a department store not to be flooded in the parking lot or entranceway when you step out of your vehicle and walk inside. You want the same functional design for your home. Retaining walls are the key.
The Services We Provide in Lafayette, Louisiana
Walkways
Driveways
Natural Stone
Retaining Walls
Freestanding Walls
Pool Decks
Stone Columns
Pavestone Pavers
Pool Renovations
Pool Plaster Repair
Pool Deck & Copings
Complete Pool Remodels
Travertine Pavers
Interlocking Pavers
Permeable Pavers
Retractable Fabric Awnings
Fixed Fabric Awnings
Fixed Metal Awnings