Professional Greater New Orleans Area Driveway Paving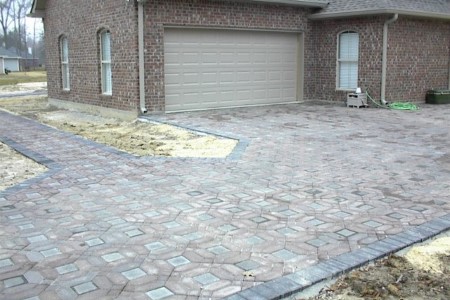 Mudbug Pavers & Construction provides Louisiana with driveway paving services such as stone driveways, stamped concrete, travertine paver driveways, and extended paved driveways custom designed to fit your individual style and budget.
Our experienced paving team executes your Kentwood driveway job, using our state of the art paving equipment and techniques. We utilize only the highest quality of paving materials to complete your Louisiana driveway project.
Having designed and created tons of custom driveways out of stone pavers and other materials, our professional Louisiana paving contractors have the experience needed to be capable to handle any stone or paver installation regardless of the size or complexity.
Our Greater New Orleans Area Driveway Services
Kentwood Driveways
Concrete Driveway
Asphalt Driveway
Stone Pavers
Driveway Paving
Stone Driveways
Paving Driveway
Driveway Design
Stamped Concrete
Hammond Driveway
Driveway Gravel
Louisiana Paver Driveway
Why Greater New Orleans Area Should Hire Us for Driveways
Mudbug Pavers & Construction stands behind our top notch workmanship and affordable service. We are a locally owned family owned company in Louisiana that works primarily in the Tangipahoa Parish region.
We are happy to serve you with customized driveways, walkways, retaining walls and awnings. With over 1000 installations to date, you can rely on us to get the job done right the first time.
Furthermore if you mention that you found us on the web, we will give you a free sensor that can open or close your remote controlled awning with the click of a button. A $200.00 value.
Latest Projects