Retractable Fabric Awning Installation in Greater New Orleans Area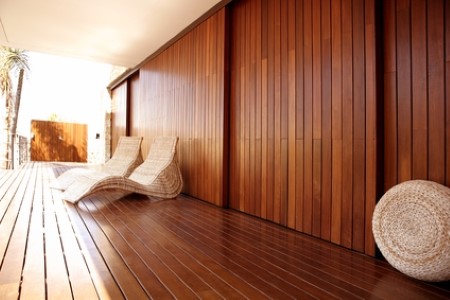 The true, but very old and wise saying is, you truly get what you pay for! So don't be surprised when you purchase one of our five, beautifully designed Sunesta Retractable Fabric Awnings in all heavy-duty code-approved models and you'll never have to purchase another Retractable Awning System again!
Our Greater New Orleans awning company offers genuine professional Factory Trained Installers, specifically trained for each of our Sunesta Heavy Duty Product Lines.
Mudbug Pavers & Construction is the only Hammond Retractable Awning Company that offers a True Lifetime Warranty that will replace any part that is caused of a manufacturer defect throughout the life of the product! This warranty is the strongest in the industry!
Our awnings are extreme TUV complete frame tested for over 50,000 uninterrupted open and close cycles! Most brands do not have this designation and if they appear to have TUV testing, the only part that's actually been tested is the ARM assembly unit. TUV is the only recognized and highest standard in the world for Retractable Awnings and Related Products that are in existence today. Look for the unique blue seal label on each model!
About Our Retractable Awnings in Greater New Orleans
All of Mudbug Pavers Heavy Duty Retractable Awning Models are manufactured with pride and tested in a 50,000 square foot manufacturing facility founded by a Degreed Engineer and opened in 1981.
The facility is run by robotics, state-of-the-art computer technology and an extremely efficient high quality assembly line. This allows us to install your awning as fast as 12-14 days depending on the season!
The manufacturing facility is 100% privately owned and has zero debt and will expand to an additional 50,000 square feet by the end of 2008 to keep up with our steady demand. It is the only "Robotic State-of-the-Art facility of its kind in the United States! This unique time tested, systematic and precise production method of each Mudbug Pavers & Construction product drastically ensures the elimination of pulls, tears, and imperfection caused by human error still associated with inferior retractable awning models.
We use only the finest high grade corrosion resistant Stainless Steel. Our special Square Bar and Roller Tube is made out of strong "Memory Steels coated with a hot double dipped galvanization material inside and out and is totally sealed from the elements. Our Connecting Rods, joints and pivoting parts are all stainless steel. Our frames, arms and all components are dipped with a special corrosion resistant rust coating.
Finally, they are coated and sealed with a triple coat, 4mil powder baked process, high gloss finish. Some models having up to 4 custom color choices, white, beige, clay and bronze. Most competitors use a very flexible T6063 aluminum, only offered in a stark white thinly coated paint process. The T6063 is a Florida product that is often made from used recycled aluminum scraps. This product looks bulky and in medium to large size awnings has an extremely flexible poor wind quality disadvantage.
Our shoulder assemblies are tested, designed and engineered using "Jack Screw technology". This technology was taken from the aviation industry and imitates the trailing edge of an airplanes wing. The trailing edge of a wing is designed to move up and down for take-off and landing, it moves up and down by huge "jack screws without going out of alignment and more importantly operating in severe wind pressure. Sunesta shoulders are one of the most important components in the strength and operation of our retractable awning system and "jack screw technology is state of the art and exclusively used by Sunesta Awnings.
At Mudbug Pavers & Construction we are proud to market Sunesta brand. The quality of the awning is demonstrated by only offering the finest materials, our awnings we use Sunbrela, Premium, "Marine Grade Fabric." There is no finer 100% acrylic solution died fabric in the world that will withstand South Louisiana's extreme sun damaging and brutal semi-tropical weather conditions. Over 200 colors to choose from! We also use a special Gortex/Tenera thread that is a "manmade material." This miracle thread has been tested in the extreme UV sun-ray and heat conditions in the deserts of Arizona for 15 years with absolutely no signs of strength decrease, wear or rot failure! All of our high quality fabric seams are double, robotically stitched, for extra strength and longevity!
All of the sewing processes are done in a clean, controlled "Robotic environment which means that the fabric is stretched to the same degree as if the awning was rolled out, this process eliminates puckering, tears and marks made from pulls. Most competitors, while working in an unclean, uncontrolled make shift shop will use tools such as common pliers and pointy screwdrivers to unevenly pull and stretch the fabric along a dirty shop table or in some instances a dirty garage floor. The lighter color the fabric the worse the situation gets!
Due to the "special Rain and Moisture weather proof coating that is part of every Sunbrela fabric process, human handling should be prevented as much as possible! Mild human handling is ok, heavy human handling is definitely not recommended! The Sunbrela weather proof coating applied to fabrics, is in fact, extremely long lasting for any weather conditions and is minimally handled at the factory. Sunesta stocks hundreds of custom color stripes, solids and integrated patterns for immediate manufacturing and installation on your beautiful home or business! Please check our "award winning website for last year's most popular color selections and patterns, sunesta.com
Mudbug Pavers & Construction will measure all parameters to assure a custom manufactured size from our exclusive "Smart Fold System of 5 to 9 feet and up to 60 ft wide, and projections of up to 15ft, all one piece with no spacing in between awnings. Most competitors cannot build these large sizes and will try to sell you multiple awnings. The disadvantage of this is that the awning is not as esthetically pleasing, and when it rains you will have water gaps in between the awnings. Mudbug Pavers & Construction along with Sunesta offers 5 Heavy Duty models to choose from. All heavy duty rated and TUV Complete Frame tested for Louisiana' severe weather conditions. Sunesta offers four styles of retractable awnings:
Sunflair Retractable Awning Models are sleek compact designs that are economically priced.
Sunlight Retractable Awning Models are sleek design offer high dollar value, are available in 200 fabrics and 3 frame colors.
Sunstyle Retractable Awnings offer compact design with all the bells and whistles, over 200 fabrics, four colors, remote control available, front bar drop
Valances, auto sensors for wind and light and four cable loaded arms for added fabric tightness.
Sunesta Retractable Awnings have an unforgettable, sleek and beautiful appearance, designed for the most weather intense conditions such as oceanfront or
Commercial applications, where extreme elegance, beauty and the highest of strength, quality, and corrosion resistance is in demand. The Sunesta Model is a 4 cable arm system, the ultimate model the only one of its type manufactured and tested for weather conditions of up to 45MPH winds and rain in a 1 hour period, and passed with flying colors with no damage to the awning while fully extended! Please ask your Mudbug Pavers & Construction representative to show you the impressive, Wind and Rain storm test CD!
Why Greater New Orleans Area Should Hire Use for Retractable Fabric Awnings
These beautiful Sunesta retractable awnings are available in four frame colors, over two hundred fabric colors and sizes up to forty foot long and extending out up to fourteen feet eight inches. When a paver patio is complemented by a retractable awning it immediately increases your outdoor comfort and living space, this area can be further enhanced by our custom lighting and infrared heating units specifically designed to be used with our retractable awnings.
To sum it up. When you have Mudbug Pavers & Construction install your new paver or natural stone patio and enhance it with a retractable awning you will receive these benefits:
Control the amount of light indoors.
Retractable awnings reduce the temperature both indoors and outdoors up to 20 degrees
Retractable awnings protect people and furnishings from damaging UV radiation
Pavers and Retractable awnings add a soothing yet outstanding touch to any architectural style
Pavers and Retractable awnings add property value to your home or business
Immediately increase your living space
Pavers and Retractable awnings save on construction cost as both are generally less expensive than most permanent construction. And in most cases avoid the hassle of permitting.
Retractable awnings will provide rain protection and an easy way to keep light rain off your terrace, deck, patio, balcony, hot tub, poolside, and driveway.