Residential Spray Foam Insulation For Your New Orleans Home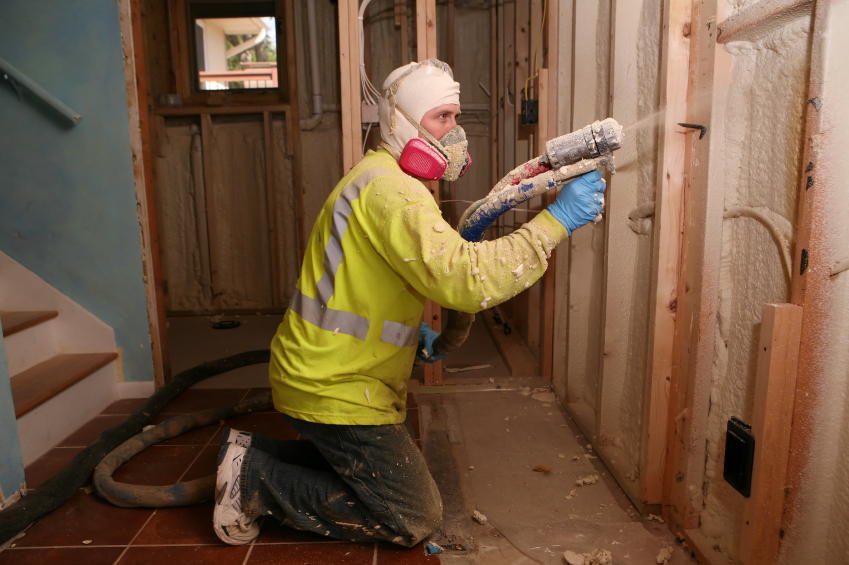 If you've owned a home in the last few decades, you know that blown fiberglass was the material used most to insulate homes. But recent advances in insulation technology have introduced residential spray foam as the primary way to insulate New Orleans area homes. Not only does spray foam have the highest R-value (how well a material can insulate a space), but it also provides all of these other benefits for your home:
Noise reduction
Keeps out pollen and dust
Stops leakage of moisture and air
Reduces monthly heating & cooling bills
Eliminates drafts
And more
If any of these benefits are appealing to you, be sure to give Mudbug Pavers a call. We're the New Orleans paving company that knows the importance of proper insulation in residential homes and buildings, which is why we want to offer this vital service to our local community.
---
---
Types Of Spray Foam Insulation
If you're wondering what all of the fuss is about with residential spray foam insulation, you've come to the right place. There are two kinds of spray foam applications: open-cell and closed-cell. In open-cell foam, the tiny cells that make up the material aren't fully closed, meaning the foam is permeable. Closed-cell foam is the exact opposite. Closed-cell foam is more resistant to air leakage and water vapor, is stronger, and has higher R-values than its counterpart. But because closed-cell foam has a higher density, it uses more material to be applied, making it the more expensive option.
To make an informed decision about which kind of spray foam you should use for your home, you should look at what your home needs in terms of vapor control, space available, and strength. Luckily for you, you've got Mudbug Pavers on your side! We're the residential spray foam insulation professionals that can assess your home and help you figure out which kind of insulation will work best for your needs.
We're The Pros For Pavers And More
If you need more than spray foam insulation for your home or property in the Greater New Orleans area, take a look at the full line of paver and construction services we offer! From simple paver driveways to whole outdoor kitchens and much more, we're your one-stop shop for any kind of home improvement and construction need you might have. Just call us when you're ready to take on any of the following projects for your home:
Concrete lifting and leveling
Commercial paver services
Fixed patio covers
Awnings & screens
And more
Latest Spray Foam Insulation Projects