Sentry Screens by Sunesta in Greater New Orleans Area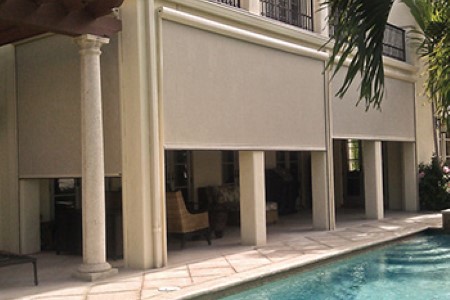 If you're looking for shade from the sun and a great way to relax in your own personal outdoor oasis, our Sentry Screens by Sunesta are the perfect solution for you.
The Sentry, like Phantom Screens, is a top-quality retractable solar screen brand you can enjoy for years to come. The durable metal framing and retractable screen material offers a very versatile way to enclose a patio or any outdoor area such as a gazebo or pool deck area.
Sentry Screens are great for covering your windows, doors, back porches, patios, and/or lanais. The Sentry is easy to use and gives you the ability to control the shade and insect protection you need for your outdoor living spaces.
Mudbug Pavers & Construction is the contractor that can ensure The Sentry is installed correctly allowing you to enjoy your patio and outdoor spaces for a very long time.
Enjoy your patio while shielding yourself from the weather
Relax with the outdoor breeze in the shade of your awning
Enjoy your outdoor space without the annoying insects
Expert Sentry Screens Installer in Greater New Orleans
As your authorized dealer and installer of Ponchatoula Sentry Screens, Mudbug Pavers & Construction is the contractor who can ensure your outdoor solar screens and awnings are installed correctly.
Contact us today so we can assess the project site and measure the openings where you'd like to install your screens. We can help you choose the perfect color and style to go with the style of your Louisiana home.
Why Choose Us For Sentry Screens
Mudbug Pavers & Construction is dedicated to providing you with the best opportunity to enjoy your outdoor spaces with our Sentry Screens for a very long time. This is why we select only the best retractable screen products for patios and outdoor living areas in the Greater New Orleans area. With our expert installation, we can craft your outdoor spaces into comfortable, protected, and shaded places to relax.