Welcome to Mudbug Pavers: Premier Metairie Awnings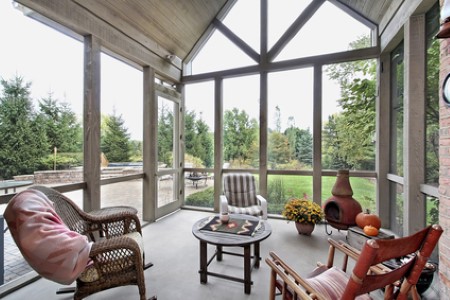 Pavers and awnings, two of our specialties here at Mudbug Pavers & Construction, can offer your outdoor spaces the elegance and comfort you need. If you have a home in Metairie and you're ready to make some enhancements, we'd love to help you redesign your outdoor living spaces.
As a Metairie paving and awning company, we provide services to local home and business owners including custom driveways, walkways, patios, fixed awnings, retractable awnings, outdoor kitchens, pool decks, and so much more.
Take a look at the services and awnings products we can offer you and then give us a call to set up a free estimate!
Mudbug Pavers & Construction - Metairie Pavers
Pavers can create just about any type of outdoor structure you want for your Metairie home. In fact, they can pretty much make up all of the hardscape features including the patio, pool decking, retaining walls, and even the driveway. We offer a team of creative paver contractors who can create an amazing design for your backyard today!
Metairie Awnings
Awnings, pergolas, fixed patio covers, retractable awnings, canopies, and sun screens are all a good choice when you need to create shade and shelter from the sun. Whether you need sun screens for the patio, a cover for your deck or porch, a fixed awning, or a retractable fabric awning, we're you're local awnings expert.
Awnings
Fixed Awnings
Canopy
Canopies
Sun Screens
Awnings & Canopies
Fabric Awnings
Patio Covers
Fixed Cover
Sunesta Awnings
Patio Awnings
Retractable Awnings
The Services We Provide in Metairie, Louisiana
With our more than 1,000 installations of awnings and pavers in Metairie and other areas of Louisiana, you can rely on our paver and awning contractors to get the job done right the first time. If you're looking for any of the following services in Metairie, don't hesitate to contact us!
Walkways
Driveways
Natural Stone
Retaining Walls
Freestanding Walls
Pool Decks
Stone Columns
Pavestone Pavers
Pool Renovations
Pool Plaster Repair
Pool Deck & Copings
Complete Pool Remodels
Travertine Pavers
Interlocking Pavers
Permeable Pavers
Retractable Fabric Awnings
Fixed Fabric Awnings
Fixed Metal Awnings
Latest Projects