Mudbug Pavers: Your Source For High-Quality Pavers & Awnings In Mandeville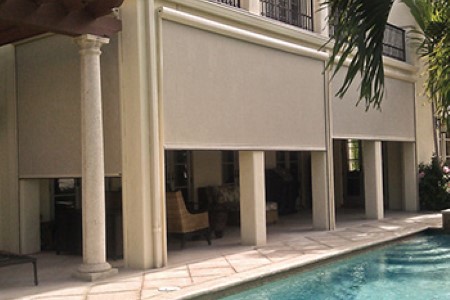 If you're one of the many Mandeville homeowners out there in search of a great way to enhance the beauty and functionality of your property, new concrete pavers might just be one of the best ways for you to do so. Concrete pavers are particularly well-suited to our weather and soil conditions here in the Mandeville area, and are the ideal product for patios, driveways, and even pool decks. If you're interested in having new concrete pavers installed around your Mandeville home, it's time to pick up the phone and make the call to the skilled pros here at Mudbug Pavers, and let us get the job done. Are you looking for a professional Mandeville general contractor who can help you with all of your paver installation needs? If so, give our team of skilled professionals a call today and let us show you the kind of quality results that have helped make us the most trusted paving company the area has to offer.
Here at Mudbug Pavers & Awnings, we provide our Mandeville customers with a wide range of customized stonework and pavers for their walkways and decks, as well as the finest in quality awning installation services. We make us of some of the highest quality products from some of the industry's leading manufacturers. If you have any questions about our full line of pavers, or if you'd like to schedule an appointment to get your free estimate for the project you have in mind, give us a call today. Our team of experts are always standing by and would be happy to assist you in any way we can.
Mandeville Awnings
If you and your family have an outdoor space you enjoy being able to relax in, but excessive sunlight makes that difficult sometimes, a new awning might be just what you've been looking for. Here at Mudbug Pavers & Awnings, we offer a wide variety of different awning options to ensure you're able to find the one that's right for your needs. Some of our options include:
Fixed Awnings
Canopies
Sun Shades
Metal Awnings
Patio Covers
Sunesta Awnings
Patio Awnings
And More
---
Latest Projects
---
Recent Projects in Mandeville, LA
Belgard Paver Patio with Walkway in Mandeville
Belgard Travertino pavers installed under pergola with a connecting walkway to a pool deck. Due to the existing ground level being below grade the client requested to have it built up to the pool deck level for pavers to be flush with existing deck. Budget: $3,630 Location: Mandeville, […]