Prevent Mold & Moisture With Crawl Space Insulation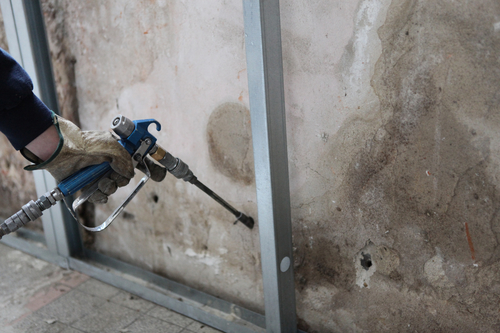 If your home in the Greater New Orleans area has a crawl space beneath the floor, it's crucial to make sure that it is insulated. Crawl space insulation from Mudbug Pavers can make your entire home a more comfortable space, not to mention improve air quality and save you money on utility bills. Especially if you have plumbing or HVAC equipment in your crawl space, insulation is crucial. Mudbug Pavers is the paving company that can solve your needs if your crawl space is vented, has too little or no insulation, or has outdated fiberglass insulation. Even if you have batt insulation in your crawl space, it can't keep cold, warm, or contaminated air from seeping into your home. An improperly sealed crawl space can let in mold, rodents, allergens, and more, which is the last thing you want!
The best way to get a full seal for your crawl space is with spray foam insulation services, and we're the most trusted team for the job. We're the crawl space insulation specialists in New Orleans that can give your home the sealing it needs to stay healthy and temperature-regulated. Just give us a call to schedule an assessment of your crawl space and to schedule your services.
How Crawl Spaces Are Insulated
There are two primary ways that crawl spaces can be insulated-- insulating the ceiling of a vented space or insulating the walls of an unvented space. For both techniques, spray foam can be used to get the same results and address problems like:
Weak air seals
Wet and dirty environments that encourage mold growth
Water and moisture absorption
Air passing through fiberglass batts, making rooms cold
Fiberglass is an outdated method of crawl space insulation and can cause your home the issues mentioned above and even more. Spray foam is a much better solution to these problems. It totally fills spaces between floor joists and open spaces to give a complete thermal barrier from exterior air and moisture. This method of insulation can protect your wiring, ductwork, and plumbing, keeping these systems working how they should. Moisture control is the best way to prevent mold growth, and spray foam is a great solution.
Rely On The Insulation Experts At Mudbug Pavers
Upgrade your crawl space insulation today by calling Mudbug Pavers! Our services can help your home if you've got moisture issues, an uncomfortable home, or cold floors. Our spray foam insulation solutions can give you a more energy-efficient, pleasant home by sealing your crawl spaces and ensuring exterior air and moisture don't penetrate the space. We offer free estimates to homeowners in the Greater New Orleans area, so don't wait to call if you're interested in what we have to offer in terms of crawl space insulation! You can also ask one of our representatives about our other home services, like retractable awnings and gazebos.