Swimming Pool Renovations in Greater New Orleans Area
Mudbug Pavers & Construction offers swimming pool renovations, remodeling, and repair services in the Greater New Orleans area. If your swimming pool is aging or you're ready to change how it looks or functions, we're the local pool contractor to call.
Once a swimming pool gets old and run down, it actually detracts from your home's value. This is supposed to be a fun, beautiful addition to a backyard but peeling plaster, cracks, and a worn down pool deck can ruin everything.
We're here to bring your swimming pool area back to life so it continues to be a valuable long-term investment for you and your family. Whether it's the plastering, repairing the tiles, coping, pool deck, or a complete pool remodel, we'd love to help you with pool renovations in Louisiana.
Pool Decks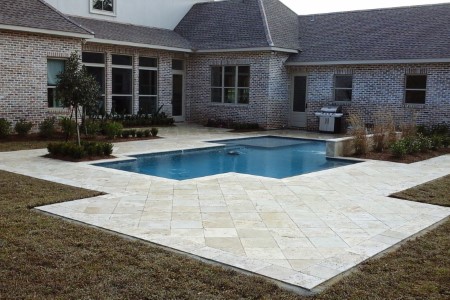 If it's time to do something about the loose tiles, pool deck cracks, missing stone, or broken concrete edges, don't hesitate to call Mudbug Pavers & Construction in Hammond! We offer free quotes and consultations and will work with you to reach your pool deck repair goals!
Plastering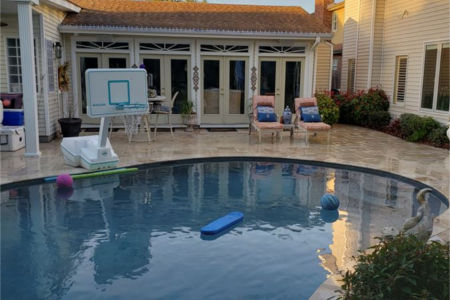 Plaster cracks could be a sign of concrete damage, so there is sometimes more to the swimming pool renovations than is visible. It's important to have an experienced plaster repair contractor assess the damage and repair the plaster surface soon to prevent further problems with your pool.
Copings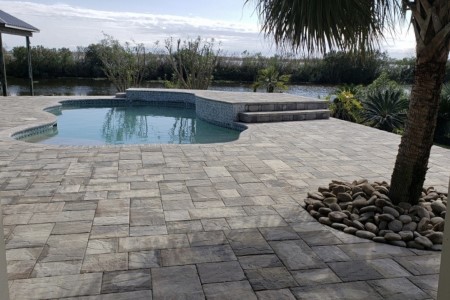 The coping of your swimming pool is the cap sitting above the tile line and attached to the pool deck. When the coping and tile age, water can escape where it shouldn't and wreak havoc on your landscape. Contact our professionals soon if you need coping repairs or pool tile repairs.
Complete Swimming Pool Remodels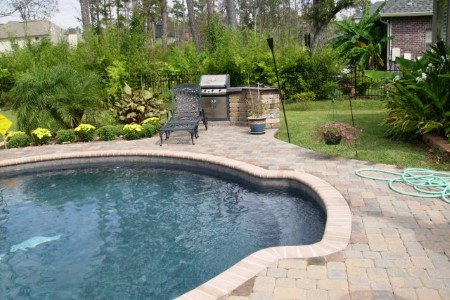 Pool remodels are a great way to change what you don't like about your swimming pool. There's so much our multi-talented crew of pool renovations contractors can do to remodel your swimming pool and the area surrounding it. Let's talk about a complete pool remodel today!